In Part I of this four-part series we discussed the history and evolution of electronic health records (EHRs) and their unique aspects and capabilities. In Part II, we discussed the impact EHRs have on litigation and the challenges they present to legal practitioners. Next, we will review three case studies taken from actual EHRs produced during legal discovery and outline several common issues that arise during the review of patient EHRs in claims and litigation.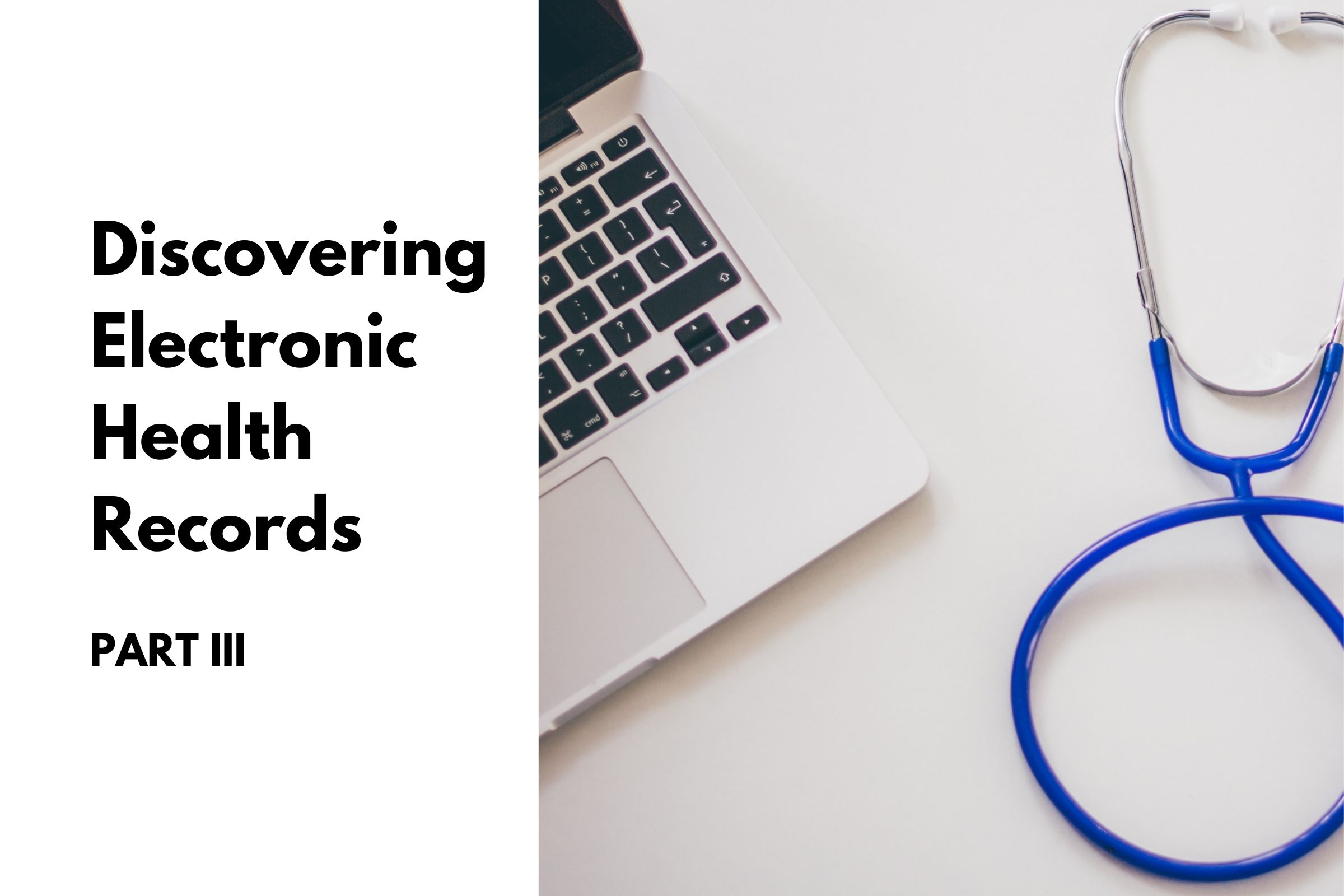 Case Study 1: Copy and Paste
Over the course of approximately 6 months (from October of 2009 through April of 2010), information from a patient's medical exams appears to have been copied and pasted from entry to entry, with the exception of the patient's blood pressure, pulse and respiratory information. Because the general exam information (head, ears, nose, neck, lungs, etc.) was identical at each visit, questions arose as to whether the physician actually performed a complete exam at each visit or simply copied and pasted data from the prior exam. This type of copying and pasting of data could be highly important in cases where exam findings are critical to the case, such as whether a wound was healing adequately in a long-term care facility claim, whether lung functionality was improving in a medical malpractice claim, or whether exam findings correlate with a plaintiff's alleged injuries in a product liability litigation.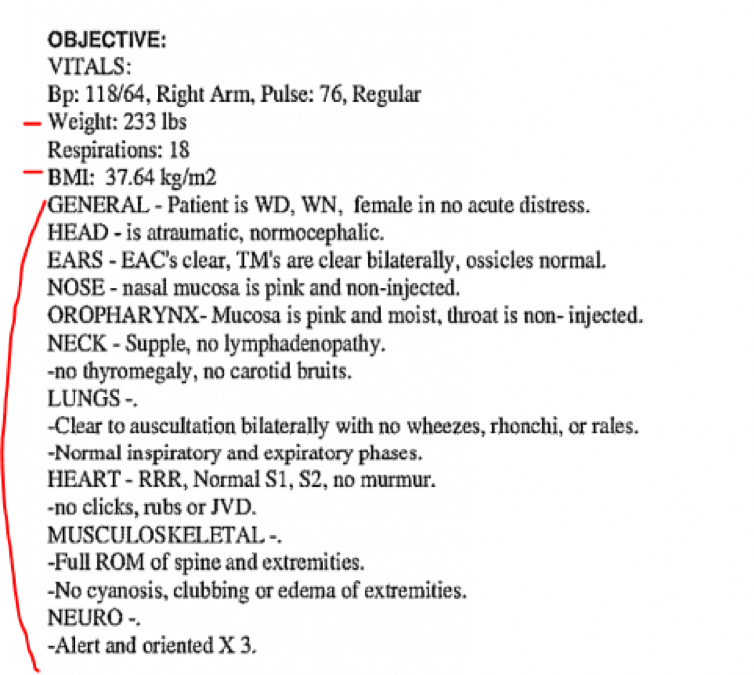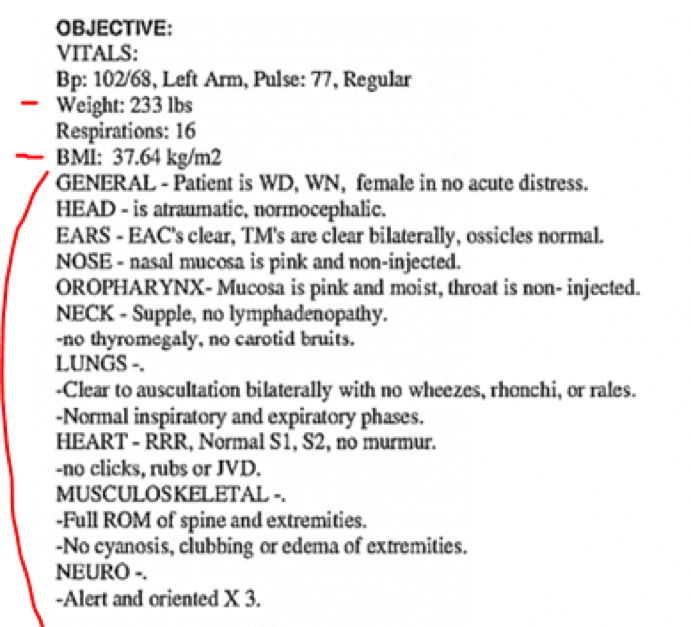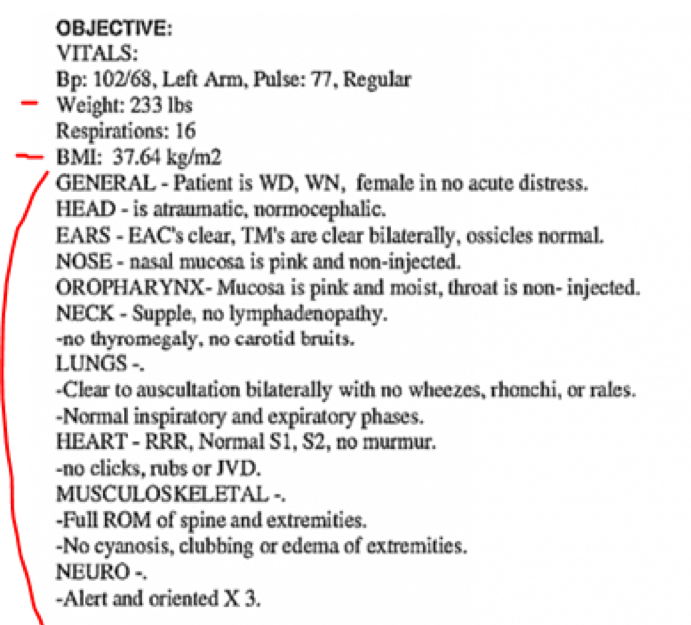 Case Study 2: Date Discrepancies
Figure 4 reflects a patient discharge summary with several date discrepancies. The summary denotes discharge dates of both April 17, 2014 and April 30, 2014. The summary also lists a dictation and entry date of April 16, 2014. Further research of the patient's medical records was required to determine the correct date of discharge and whether the discharge information was entered prior to the actual discharge date. Errors such as these leave the records vulnerable to attack by opposing counsel as being inaccurate, incomplete or even falsified.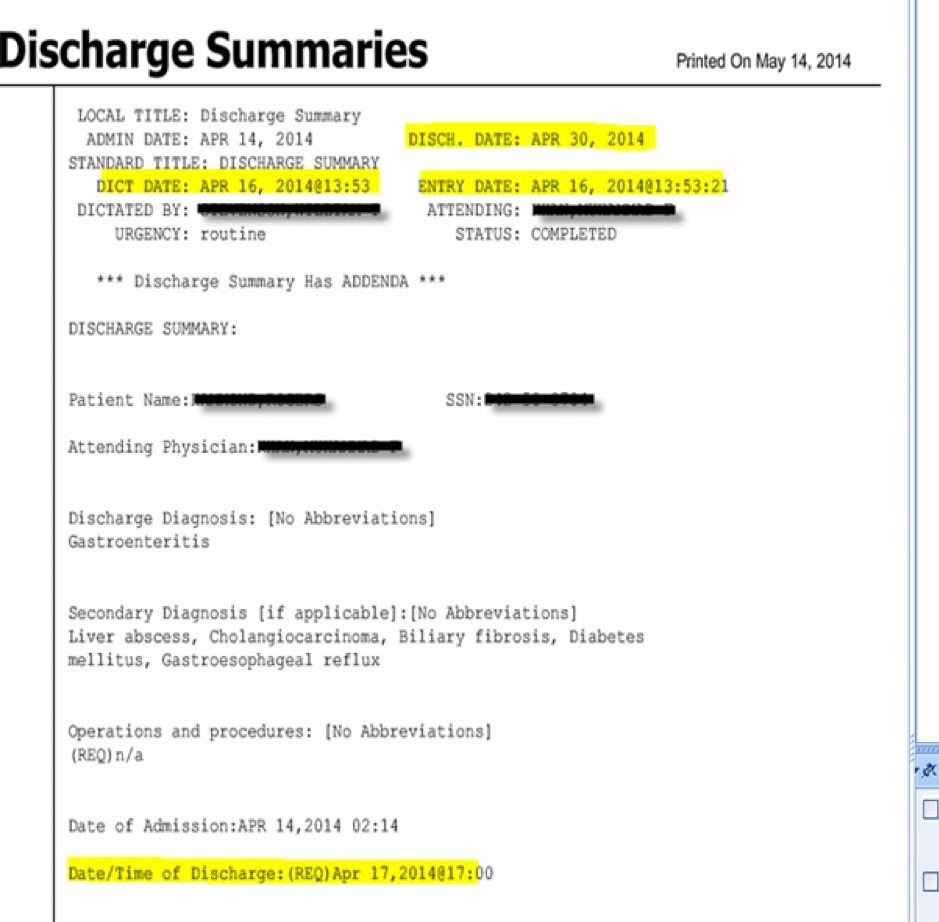 Case Study 3: Excessive Information 
Figure 5 reflects the complexity of EHRs. A computer-generated "Problem List" reflected 29 "problems" associated with the patient at issue. However, these were actually past medical conditions or diagnoses and were no longer active issues. The complexity and duplicate entries involved with EHRs can prevent a true understanding of the patient's "medical story," as it may be unclear what conditions may have been active at the time of an alleged injury or claim.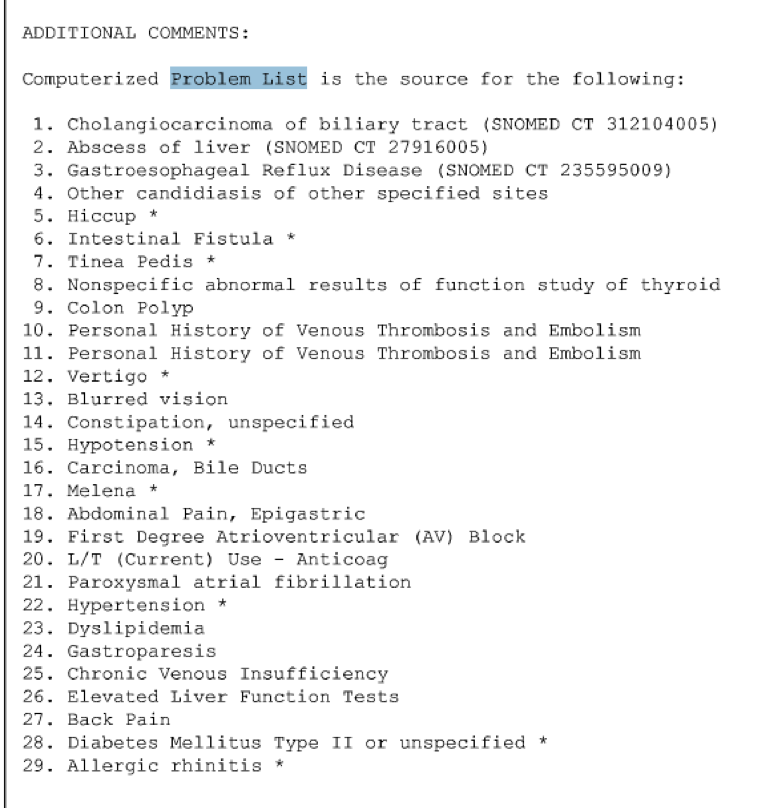 Part I of this series discusses the history of EHRs and their unique capabilities. 
Part II of this series will discuss the impact EHRs have on litigation. 
Part IV, the final segment of the series, will summarize with issues for consideration in the future, and foundational practices when preparing for the involvement of EHRs in future litigation.