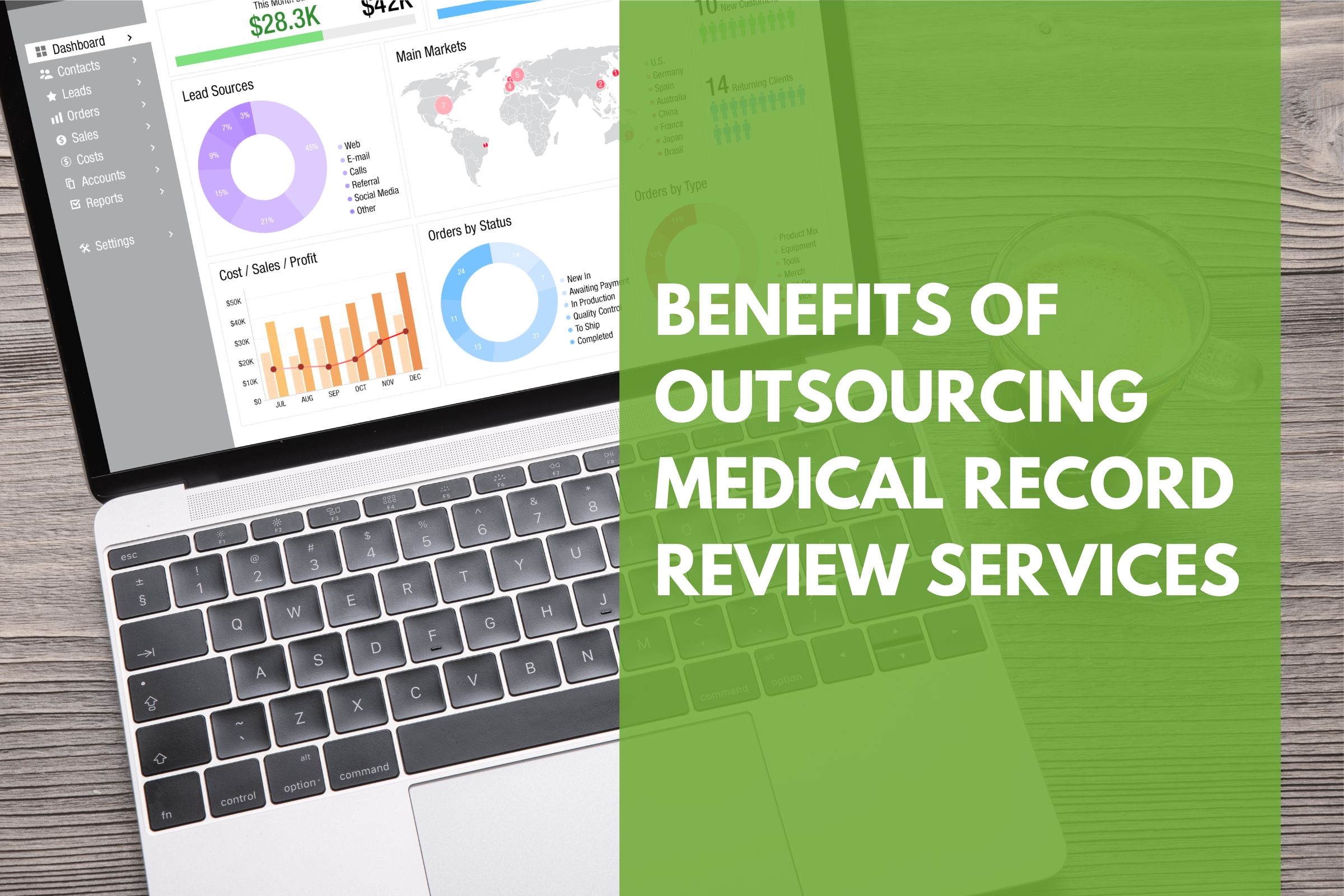 When facing claims or litigation involving medical or injury-related allegations, reviewing a plaintiff's medical records is of paramount importance, but can often be time-consuming. Outsourcing medical record review services allows you to reduce overhead costs and quickly enhance your productivity with high quality professionals. Typically, these professionals include Registered Nurses (RNs), (RN/JDs), (CLNCs), Medical Doctors (MDs), and Allied Health professionals. 
Benefits of Outsourcing Medical Record Review Services 
Save costs through decreased overhead and expenses by delegating time-consuming review to trained experts.
Increase productivity through a streamlined and customized approach to medical record review.
Gain valuable insights from a network of medical professionals with extensive clinical experience.
What Do Medical Record Review Services Include?
Chronologically organizing all records for a clear view of the plaintiff's medical care and treatment timeline.
Summarizing case history and creating a concise medical records audit checklist for easy review.
Identifying missing records and treatment inconsistencies based on clinical history.

What to Expect When Outsourcing Medical Record Review Services 
1. Send Records
 Send case documents, medical and other records to your medical record review outsourcing partner.
2. Select Type of Medical Record Review Document
Select the type of medical record review document you need for your matter. 

Medical Record Review Document Types
- Chronology
- Summary
- Case Assessment
- Billing Analysis
3. Medical Team Completes Review 
A medical professional will review and prepare the selected medical record review document. 
4. Receive Final Medical Record Review Document 
Receive your final medical record review document from your medical record review outsource partner. Depending on the provider's service offerings, this could be emailed to you or uploaded to a secure platform available for you to access and download.
How LMI Can Help with Medical Record Review
LMI's medical team provides an extensive and versatile collection of talents including RNs, RN/JDs, CLNCs, MDs and Allied Health professionals. Our specialized professionals collaborate with you to determine the appropriate type of medical record review document to best support your needs and litigation strategy. As the matter progresses and you gather more intelligence on alleged injuries, or as your legal strategies shift, our team stands ready to assist. 
Do you need medical record review services? Contact us today.