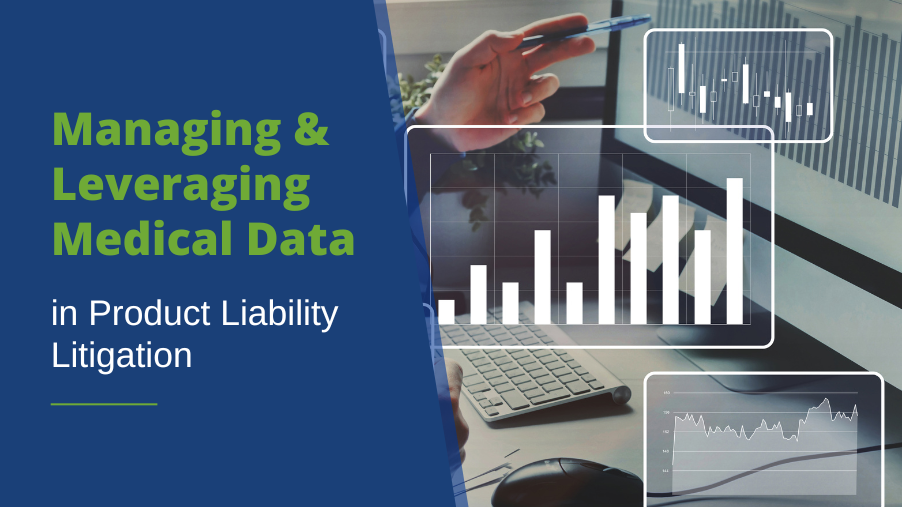 Medical data is a vital piece of discovery in product liability litigation and can quickly become very complex. There are various types of medical record review documents to assist in the evaluation and defense of product liability claims and litigation.
Types of Medical Record Review Documents
Chronology
Overview
Case Assessment
Billing Analysis
In many cases, Overviews can provide the most benefits to counsel when managing large amounts of medical and other related data and information. 
4 Benefits of the Overview Medical Record Review Document in Product Liability Lawsuits
1. Data Comparison Between Legal & Medical Records
Overviews provide a comparison of data between the legal and medical records and can help identify discrepancies. 
Record Data Comparison Examples
Plaintiff may claim they are a non-smoker in the legal documents, yet the medical records disclose they have a history of smoking.
Plaintiffs may claim they were diagnosed with a condition in 2022, but the medical records support an earlier diagnosis date of 2017.
2. Medical Record Overviews are Cost Effective
Overviews can be completed at a much quicker pace in comparison to chronologies and summaries, which can lead to lower costs. 
3. Customized Data Fields
Data fields can be customized to meet counsel's needs. This includes: 
Number of fields
Types of data collected 
Length of responses (brief or comprehensive)
Date field formats
Custom Overview Report Example
If counsel wants to see how many plaintiffs were smokers, obese, and lived in the state of Ohio, that information could be obtained from Overview reporting.
4. Assist with Trial and Bellwether Cases
Overview data is approached from a high-level perspective. Counsel can outline the focus of the review of records to support their trial or bellwether strategy. 
How Can LMI Assist with Overview Medical Record Review Documents? 
LMI's medical and healthcare team provides an extensive and versatile collection of talents including RNs, RN/JDs, CLNCs, MDs and Allied Health professionals. Our specialized professionals collaborate with you and your team to determine the appropriate type of medical record review product to best support your needs and litigation strategy. As the matter progresses and you gather more intelligence on alleged injuries, or as your legal strategies shift, our team is there for you ready to adjust and take action. 
Do you need medical record review services? Contact us today.