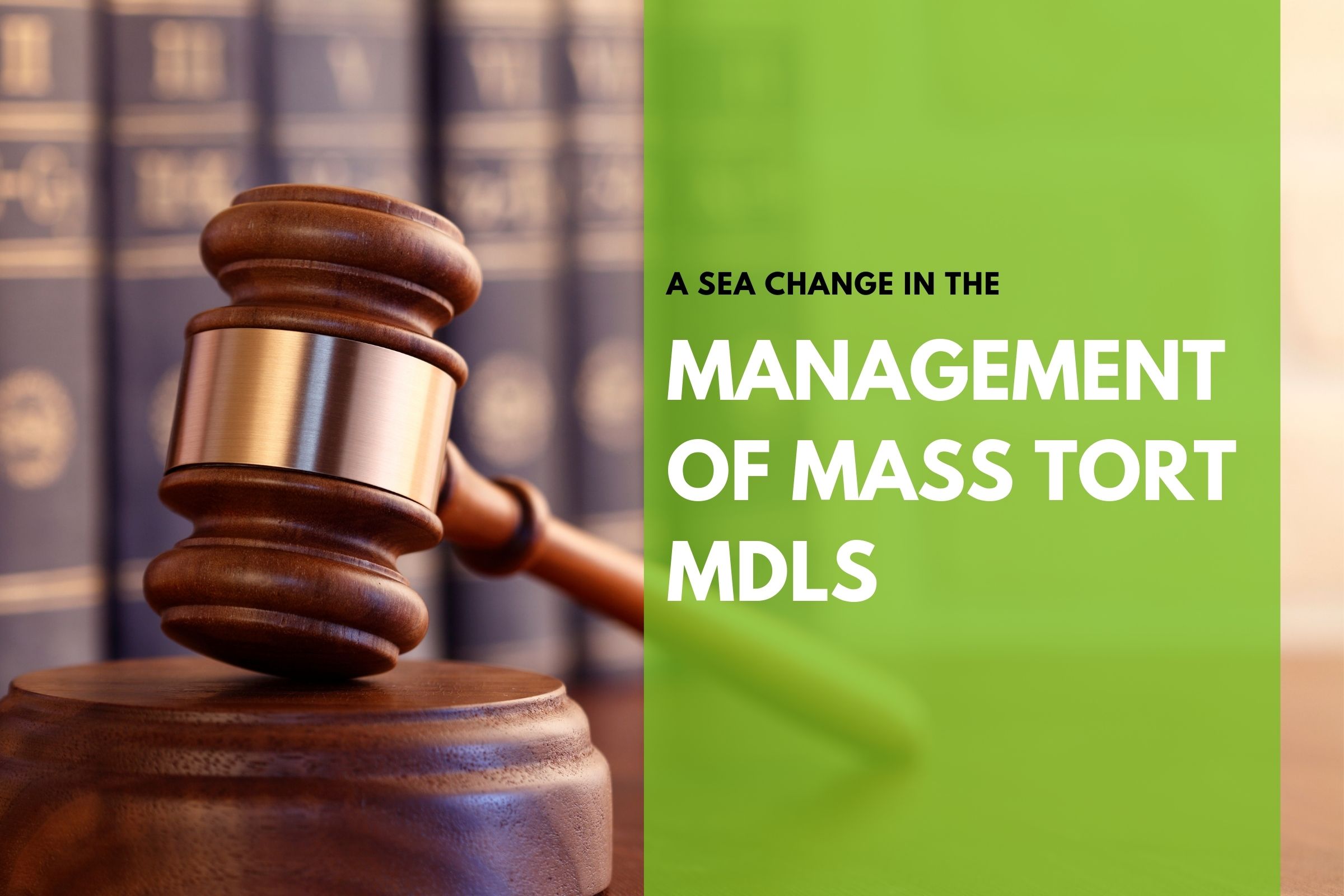 In the wake of a steadily growing, mass-tort MDL landscape, the George Washington University Law School's James F. Humphreys Complex Litigation Center held its First Annual Mass-Tort MDL Flash Points conference in Washington, D.C. this week to tackle recurring MDL issues, identify MDL practices that were successful, and practices resulting in unforeseen adverse consequences. 
Given the dominance of mass-tort MDLs on the federal civil docket, coupled with the fact that MDLs have no official rules to guide the bench and bar, immense challenges remain as to how transferee judges can effectively and efficiently manage mass-tort caseloads with varying issues and sizes.  
On the first day of the two-day conference practicing lawyers from both sides of the bar, experts, and scholars gathered to discuss challenges facing the next generation of transferee MDL judges and to provide their insights for how to potentially manage mass-tort MDLs going forward. 
Providing practical insights for judges to consider and discuss separately on day two, the group tackled topics spanning from: 
Appointment of MDL steering committees; 
Census orders; 
Plaintiff and defendant fact sheets; 
Centralized information management platforms; 
Preemption and Daubert motions; 
Third-party financing; 
Federal and State Court Coordination; 
Settlement and Claims Administration; and 
Remand.
Possible improvements in managing mass-tort MDLs
Stemming from these panel discussions, possible areas for improvement include: 
Increasing diversity of MDL steering committees; 
Leveraging technology solutions to assist with managing and assessing aggregate data in MDLs; 
Better coordination of efforts between Federal and State coordinated actions; and 
Improving the process and timing for lien resolution. 
[See: 4 Best Practices When Implementing a Centralized Data Exchance Platform in Mass Tort Multidistrict Litigation (MDLs)]
What does the future hold for MDLs?
What remains to be seen is what potential changes and solutions judges, practitioners, and experts will bring to the ever-evolving and herculean task of managing mass-tort MDLs. 
To continue making an impact on the areas discussed, the James F. Humphreys Complex Litigation Center will hold several major bench-bar-academy conferences annually, including a Mass-Tort MDL Summit: An Introspective Examination in the fall of 2023 with leaders and representatives from the executive, legislative, and judicial branches along with judges, practitioners, scholars, and other experts.