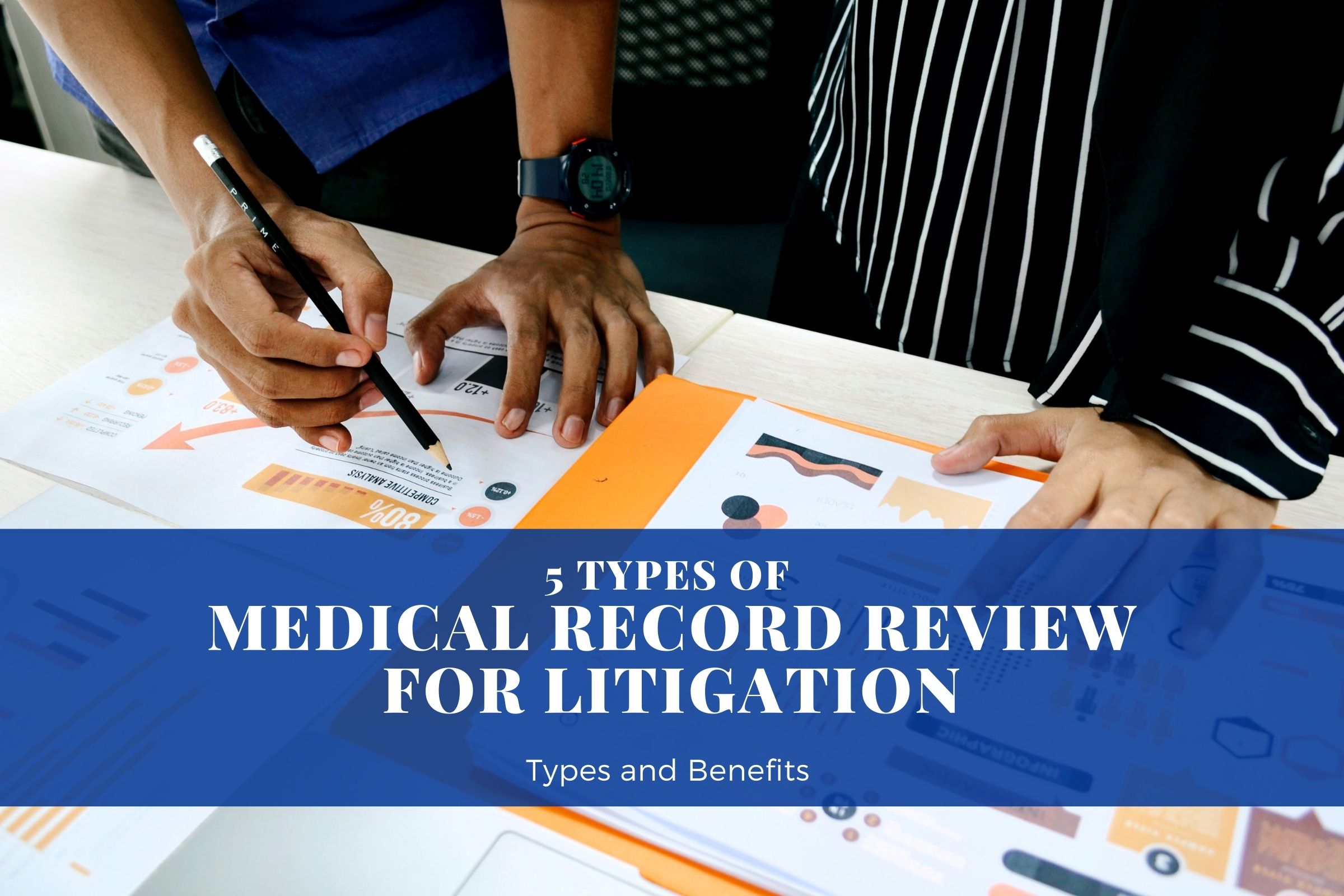 Costs begin to mount in the discovery phase of mass tort litigation. Medical record review is a critical piece of this phase. It is imperative that your legal team is well informed on the options available to make the most cost-effective decision to fit your particular matter. One size does not fit all and customizations can be made to better fit your matter.
Here are the most common types of medical analysis work products and the benefits of each.
Types & Benefits  
Case Assessment
High level, objective summary of the information contained in medical and non-medical records. Utilizes qualitative and quantitative assessments to identify risks, alleged injuries, treatment, alternative causation, future impact, etc.
Benefits
Succinct

Greater visibility at the outset

Gain quick insights into case strategy



Chronology
Provides a timeline of all allegation-related medical and non-medical events. Pertinent information is extracted from records and placed into customized report formats determined by you and your legal team. 
Benefits
Explicit facts

Can be started at any time throughout discovery

Appropriate for any case size



Executive Summary
Information in this work product is tailored based on the specific allegations of each case. The executive summary is typically used as a supplement to a chronology, but can also be used as a stand-alone document.
Benefits
Highlights the substance

Provides a clear conclusion

A concise, narrative format



Billing Analysis
Provides an itemized list of all allegation related billing charges. These can be as detailed as you would like depending on the matter.
Benefits
Controls legal spend

Reduces costs

Ensures compliance



Medical Literature Research & Review
Thorough literature research review of requested topics summarized into a concise, comprehensive work product. Can include an index of articles reviewed and a brief summary of each article. Provides background information relative to risk factors and alternative causation.  
Benefits
Helps maximize relevance

Provides context

Improves organization

Establishing a detailed strategy at the outset of mass tort litigation will position your business to pivot the uncertainty and changing variables associated with its complexity.
Are you looking for medical analysis guidance for a particular matter? Contact us today.
[See: Identifying Alternative Causation in Mass Tort Litigation]