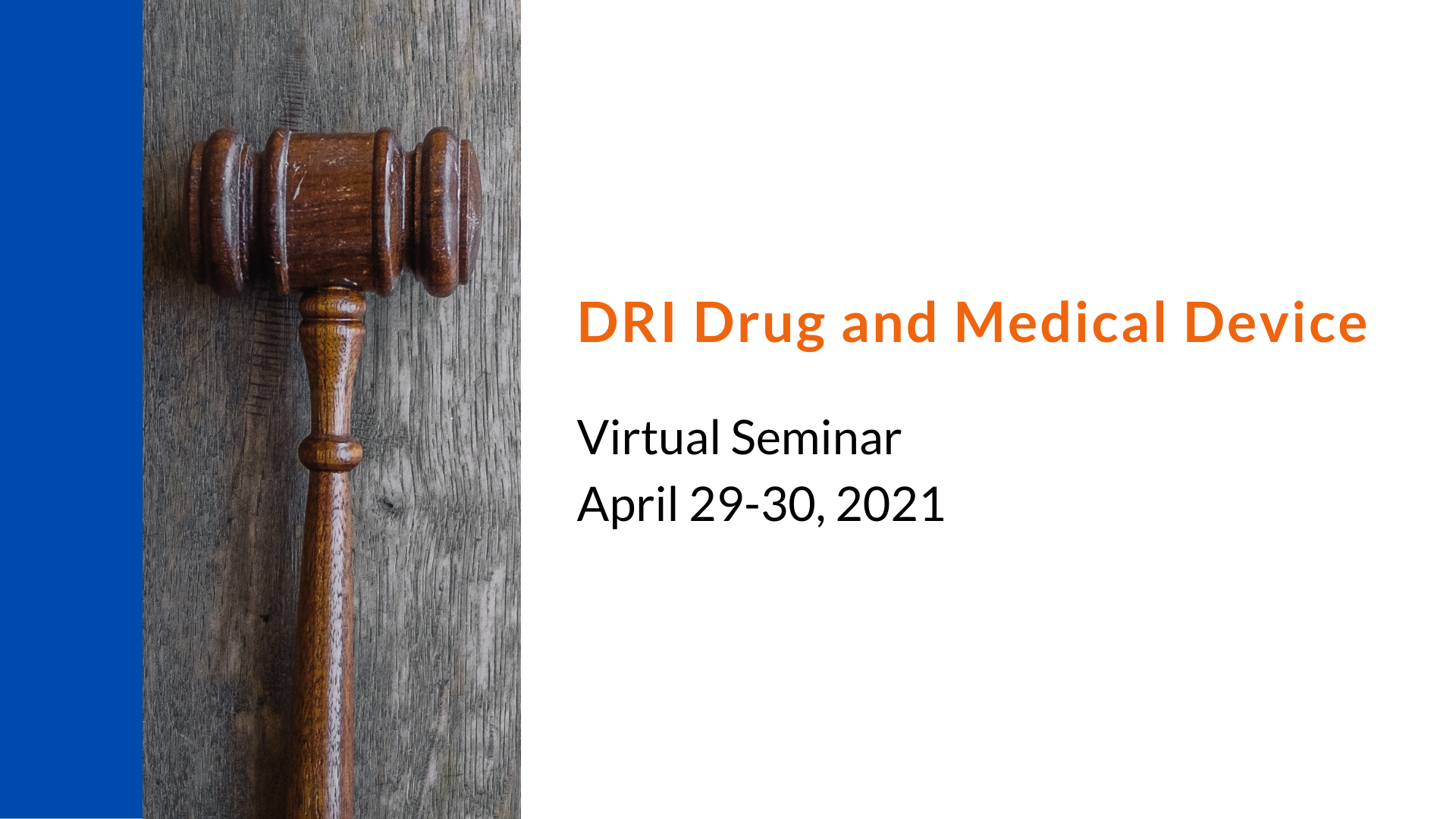 LMI is looking forward to attending this year's DRI Drug and Medical Device virtual seminar on Thursday, April 29, and Friday, April 30. This two-day seminar will discuss various litigation challenges, technology impacts, and in-house hot topics, along with providing opportunities for attendee networking.  
LMI's Angela Browning, VP of Strategic Development, will be in attendance.
Click here to view the conference agenda.