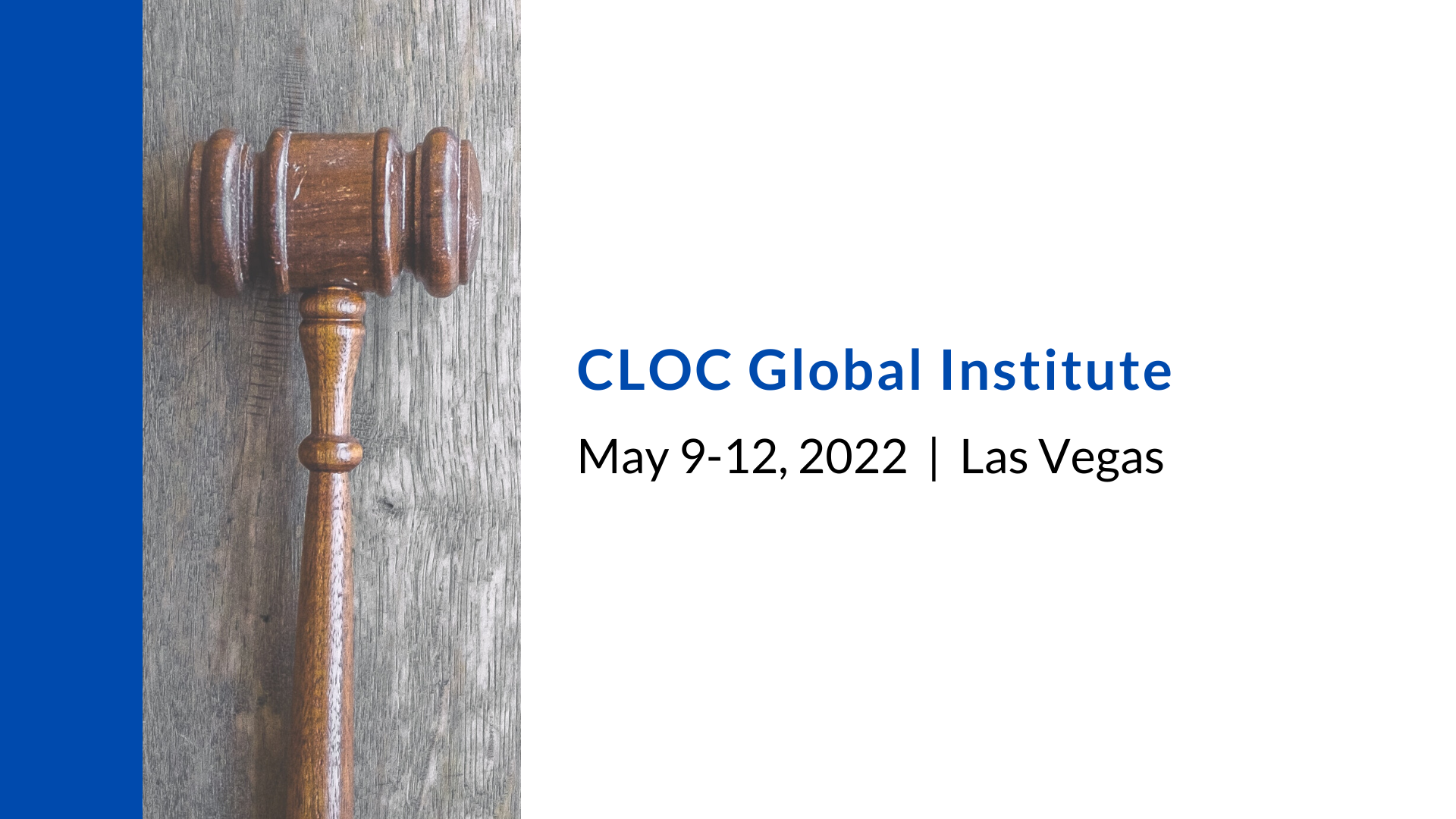 Maria Petruccio, LMI's Vice President of Client Services and Product Development, will be attending CLOC Global Institute in Las Vegas from May 9-12, 2022. CLOC (Corporate Legal Operations Consortium) is a networking organization connecting creative forward thinkers in the legal industry. Its mission is to help operations professionals and legal industry players optimize legal service delivery models needed by legal departments and government entities to support their clients. 
Follow #CGI2022 to see what's happening. 
To learn more, visit: https://cloc.org/.