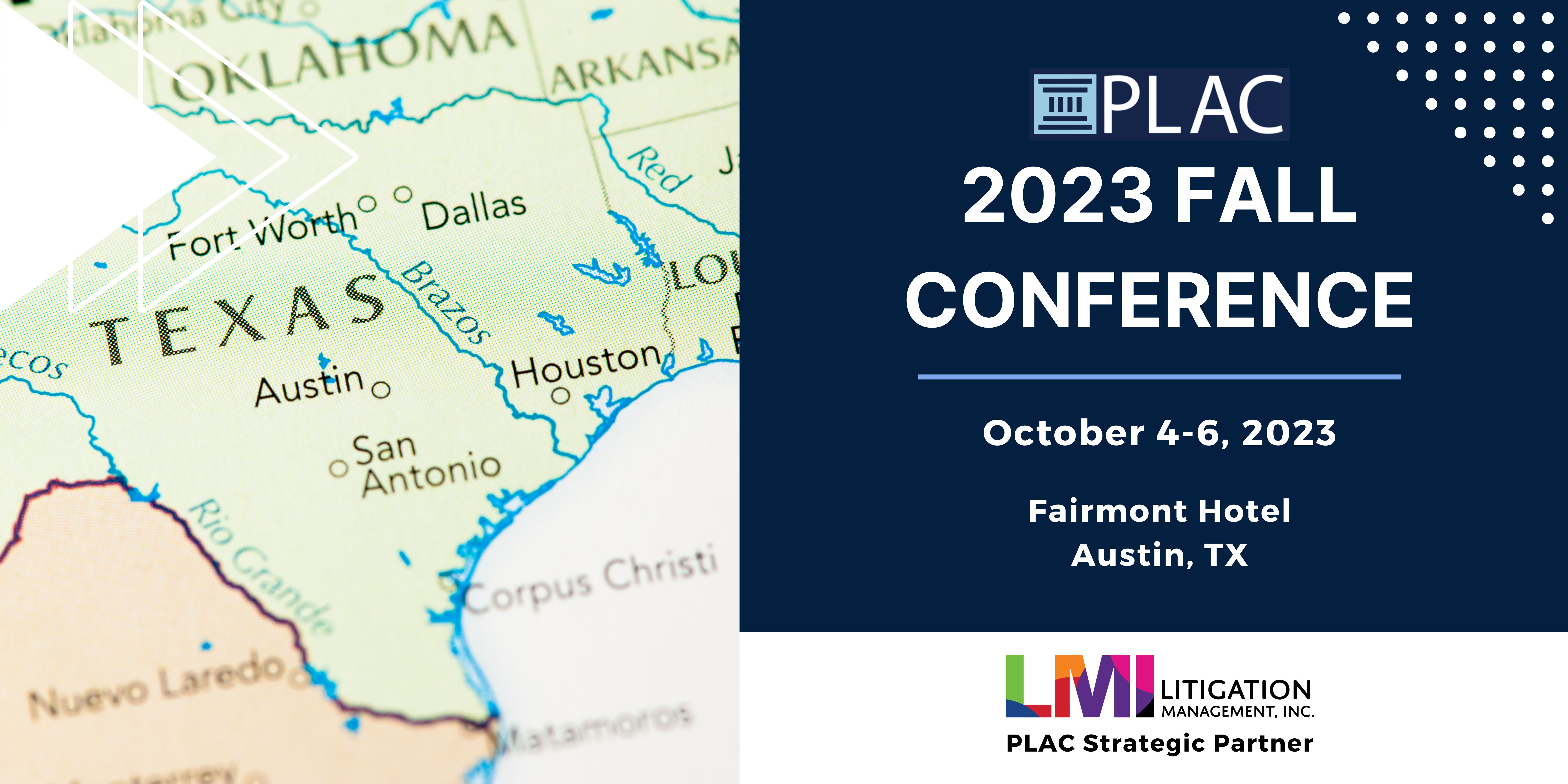 When: October 4-6, 2023
Where: Fairmont Hotel | Austin, TX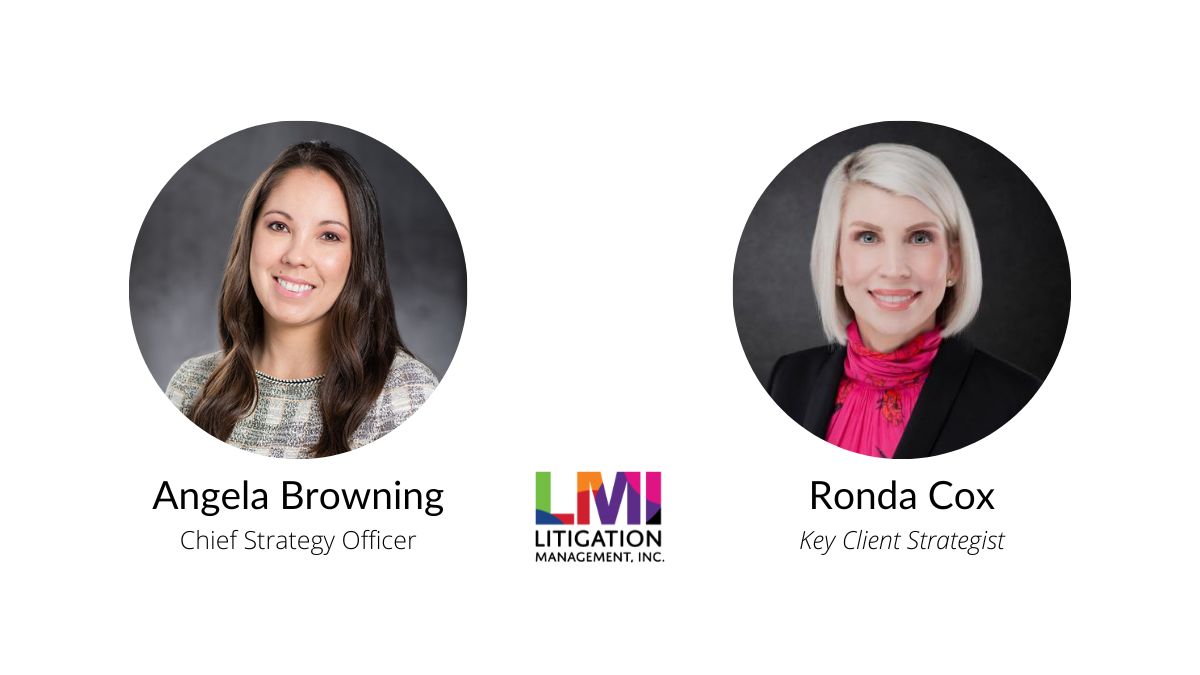 Angela Browning, LMI's Chief Strategy Officer, and Ronda Cox, LMI's Key Client Strategist will attend PLAC's 2023 Fall Conference in Austin. 
Connect with Angela and Ronda on LinkedIn to join them at a session or one of the many networking events.
Connect with Angela on LinkedIn 
Connect with Ronda on LinkedIn
---
Programming includes:
Supreme Court Update
CA Update on Prop 65 & PAGA
Using AI to Improve Legal Case Valuations
AI & Product Litigation
PFAS Update
And More
---
LMI is a proud strategic partner of PLAC. 
PLAC is a not-for-profit association of product manufacturers, suppliers, retailers, and select regulatory, litigation, and appellate professionals who work to shape the common law of product liability and complex regulation, provide guidance on changing regulations, and strategically help corporations manage risk throughout the entire product lifecycle. PLAC is a unique resource for companies who must defend their products' integrity and their companies' reputations. Learn more