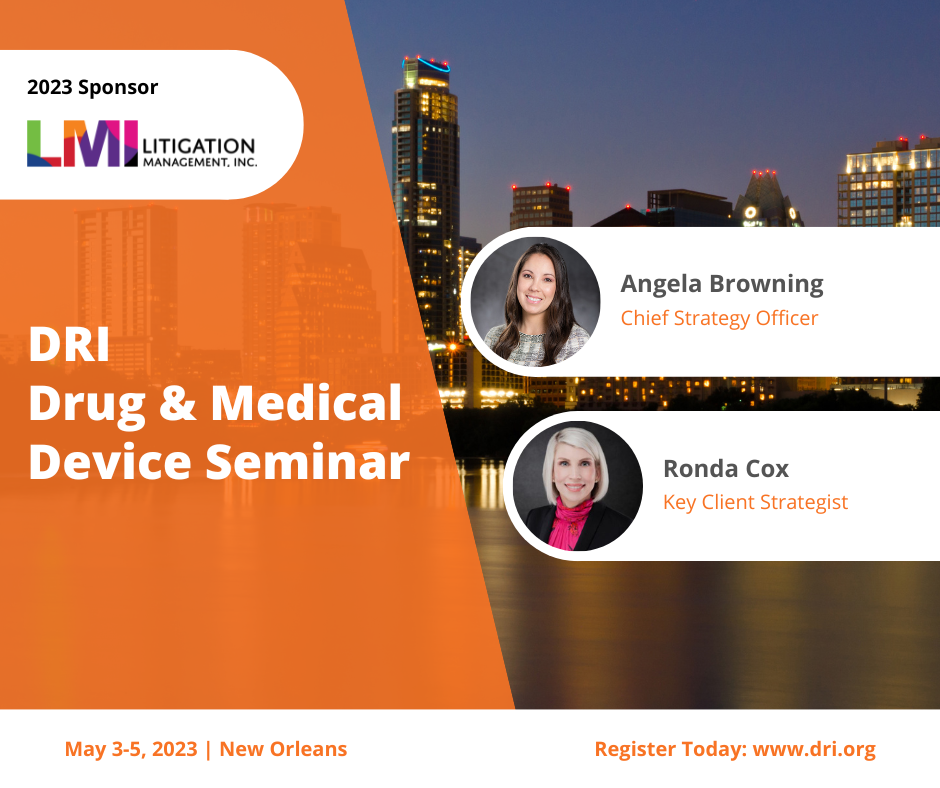 LMI is a proud sponsor of this year's DRI Drug and Medical Device Seminar happening May 3-5, 2023 in New Orleans. 

Click here for seminar details and registration information.
Angela Browning, LMI's Chief Strategy Officer, and Ronda Cox, LMi's Key Client Strategist, will be attending the event. Click here to schedule a meeting at the seminar today.